I've recently upgraded my workstation:
Motherboard Gigabyte SktAM4 – X570 AORUS PRO
AMD Ryzen 5 3600 3.6Ghz HexaCore SktAM4
RAM 2x 16GB (32GB) DDR4 Kingston CL16 3200Mhz HyperX FURY RGB Black
GPU Asus GeForce® RTX 2060 DUAL EVO ADVANCED 6GB
SSD Samsung 970 EVO PLUS NVMe PCIe M.2 2280 1TB
PSU Seasonic Focus GX-850W 80Plus Gold
I'm listing the full specs here as it may help someone Google it up.
Install went very smooth. Everything was working to perfection until I started using the computer. The first couple of times I wasn't sure if I had just powered it off but when you leave for a snack, remember perfectly well that you just locked the screen and you come back to find your workstation powered off there is something very wrong.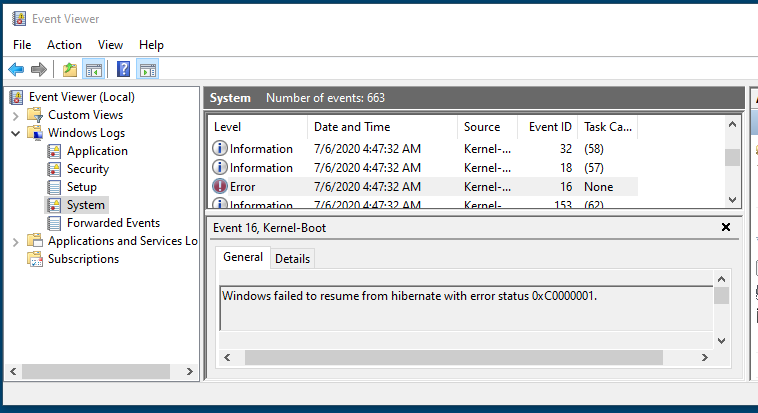 This error was driving me mad. Very easily reproduced by just going to Start Menu and issuing a Sleep. Updated BIOS. Updated all drivers. Re-installed Windows. Nothing.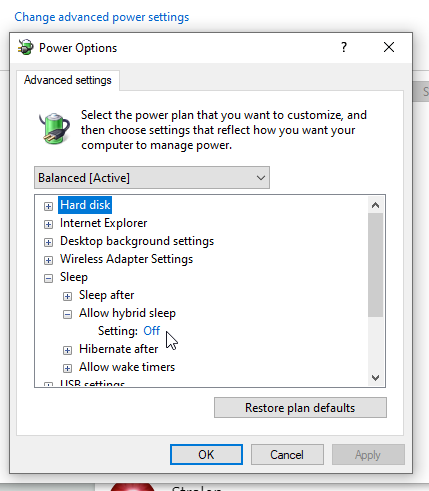 After reading countless forums, after installing every single drive, the only thing that worked was to just disable Hibernate. This allows sleep to work and the difference between sleep and hibernate, for a desktop, is not really that significant.
In the process I did say some bad things about Gigabyte but while searching found similar complaints about Asus motherboards.
If you find a way to make a similar setup work with hibernation please let me know.